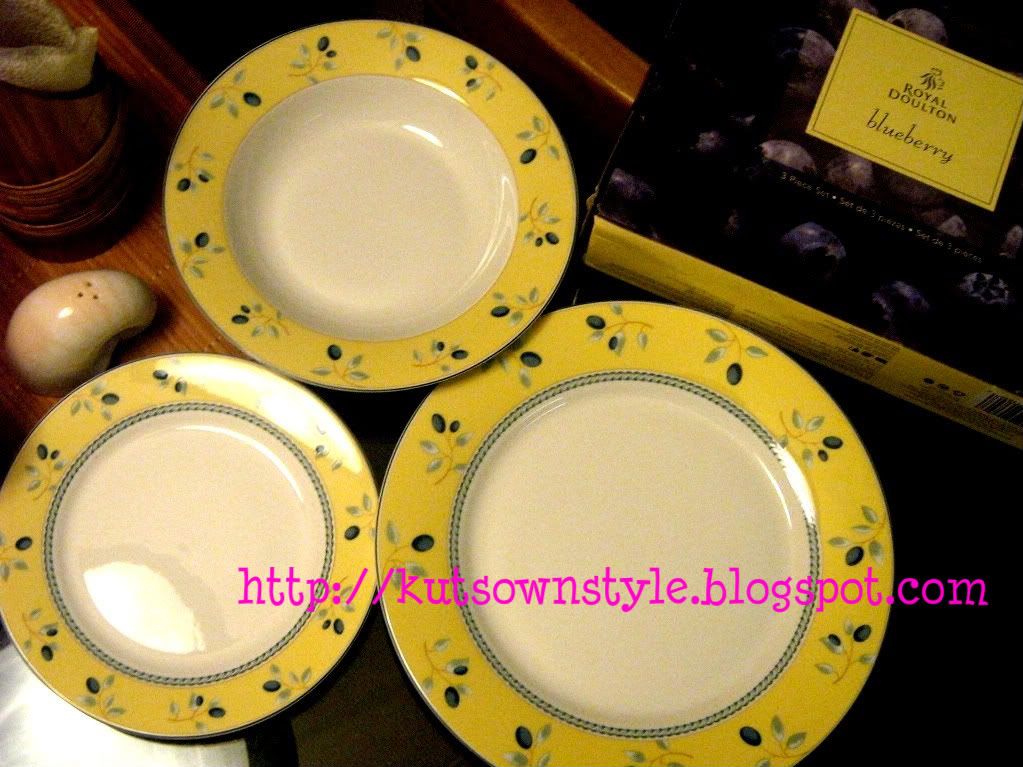 I got these plates from Albertson's when we had our groceries shopping this week. This three piece set (dinner plate, salad plate, soup bowl) from Royal Doulton Blueberry is free since I already had 36 bonus stickers from my grocery shopping at Alberton's last month.
As you know, Royal Doulton is the world's 3rd largest manufacturer and distributor of branded tableware and giftware. Royal Doulton Blueberry Dinnerware is made of high quality porcelain with a classic in glazed pattern. All products are microwave and dishwasher safe.
To get started with the collection, you have to shop at your local neighborhood Albertson's until December 23, 2008. You have to collect the bonus stickers that will be given to you at the register. For every $10 you spend, you'll get one bonus sticker, then two bonus stickers for $20 and so on. When you have collected 36 bonus stickers, exchange them for your free Royal Doulton dinnerware. Bonus stickers can be redeemed until January 6, 2009
By the way, it appears to me that this is our first dinnerware set together (smiles).