This is a Sponsored post written by me on behalf of Kmart for SocialSpark. All opinions are 100% mine.
I have been eying on a set of cookware for some time now.  My husband told me it can wait.  Yes of course.  Because I cannot get the cookware right away, what I can do is to avail a layaway.  And if I get lucky, I can have the cookware free layaway.  Where?  Well, at KMart.  It's the store known for offering layaways to customers.
If you are planning your Christmas shopping for holiday gifts in the next coming weeks, might as well consider the big items in layaway.  That's what other shoppers do.  I think it is lighter in the pocket too.  Better shopping will be experienced if you have a fixed shopping list of items you want.  I always put good customer service in the ranking.  I don't remember if Walmart had a layaway giveaway.  This year KMart is having a weekly sweepstakes called Kmart's Big Layaway Giveaway.  Meaning there is one layaway giveaway per store per week every week from 9/9/12 through 11/17/12.  This program will inspire customers to put their items on layaways if they cannot buy them upfront.  And who knows, you are one of the customers who will win a free layaway and great prizes too.
Speaking of items for layaway, I found these and I want them for Christmas.  New cookware for my kitchen and a dehumidifier for my home.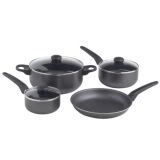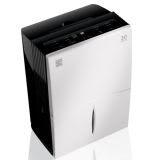 These are items in my wishlist.  And hopefully, I will win KMart's Big Layaway Giveaway.  It would be sweet!